Website News
The Heart Of The Blue Ridge Mountains
Annual Book Sale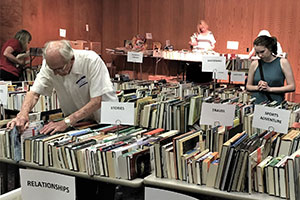 The Friends of Albert Carlton-Cashiers Community Library will stage their Annual Book Sale in the library's Meeting Room from Wednesday, June 14, through Saturday, June 17.
Browsers will be treated to tables loaded with best sellers, fiction in every genre and non-fiction that'll fill out the Dewey Decimal System of a home library. Some of the books are new, some are gently used. Formats include Hardbacks, Trade Paperbacks, and Standard Paperbacks.
Baldaroo At Fairfield Lake
It's been a while since the Cashiers Valley Rotary Club hosted the Symphony Under the Stars Fourth of July music and fireworks event.
The Boys and Girls Club of the Plateau is looking to grow this exciting event with Baldaroo at Fairfield Lake, for the benefit of the community and for the Boys & Girls Club. This family friendly event happens from 4:30 to 9:30 P.M. on Saturday, September 16. It will have a slightly different twist as it will be more of a music festival with Saturday's theme being country and bluegrass.
C'mon, Get Hapi!
It takes a special magic to literally turn the ground you walk on into art.
Laura Schroeders is the wizard who can perform that kind of alchemy right before your very eyes. She is half of the husband/wife team who runs Highlands Gem Shop.
Come Celebrate the Mountains
Everyone is invited to visit the 41st Annual Cashiers Benefit Antique Show, held July 21-23 to benefit Blue Ridge School and Blue Ridge Early College. As always, it's staged on the campus of Blue Ridge School.
A drawing for the vintage quilt door prize (pictured with Blue Ridge students and principals) will be held at the end of the show on Sunday. Each paid attendee receives a card to fill out for the drawing. A second quilt will be raffled for a scholarship for a deserving senior and tickets will be on sale at several locations as well as at the show.
Offering You The World
Well, Albert Carlton-Cashiers Community Library also offers it patrons the planets, the stars and assorted galaxies.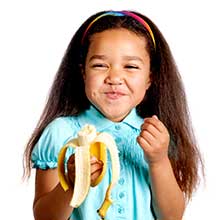 Cashiers #1 Website For The 8th Year In A Row!
Launched in 2009 the Cashiers community website has served as a helpful "business finder" providing a way for residents and visitors to find LOCAL businesses in the Cashiers, Highlands, Glenville, Sapphire and Toxaway communities. This website also provides a free business listing to all local businesses. Cashiersnorthcarolina.com is #1 in organic search for Cashiers, North Carolina and Cashiers, NC on the Google, Yahoo and Bing search websites!