Cashiers Area News
The Heart Of The Blue Ridge Mountains
Hey Brother
The perils of post-apocalyptic life in the mountains of North Carolina are chronicled in the pages of "Hey, Brother," a new novel by Cashiers author Ashley Stewart.
Nature Dances Into Spring
The sublime beauty of Picklesimer Rock House Falls rewards anyone who chooses to take a less-traveled path.
Pickle Recipe
Chrissy Picklesimer's remarkable pasta sauce is testament to a love for fresh vegetables and their joyous flavors.
Bring It To Light
For Gordon and Judy Gray, Gray Lighting & Woodwork is a shining labor of love.
Take Your Life Back
Addiction can be successfully treated under the compassionate care of a physician.
American Robin
The showy Robin is always a welcome harbinger of spring.
Understanding Your World at Albert Carlton Library
Whether you prefer indoors or outdoors, the Cashiers Library can help you better understand the world.
Cashiers #1 Website For The Ninth Year In A Row!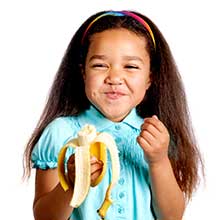 Serving our community since 2009, CashiersNorthCarolina.com website has served as a helpful "business finder" that provides a way for residents and visitors to find LOCAL businesses in the Cashiers, Highlands, Glenville, Sapphire and Toxaway communities. With over 560 businesses participating (and growing!) this website provides a free listing to all local businesses as a community service. Cashiersnorthcarolina.com is #1 in organic search for Cashiers, North Carolina and Cashiers, NC on the Google, Yahoo and Bing search websites!